Unique setting.
Unique wines.
Andersen Winery is a Danish winery located in the unique landscape around Mols Bjerge. Here we produce world-class sparkling wines. We choose the best in Danish fruits, grapes and berries and make them taste experiences beyond the usual.
A tasteful team
Behind Andersen Winery are winemaker Mads Groom Andersen, food specialist Frantz Maurice Scott Lundby and entrepreneur Morten Rinder Stengaard. Together we manage to get all the nuances into play. The senses must be awakened. The same goes for curiosity.
An important part of our mission is to inspire how our sparkling wines can play with food. Typically, champagne is served before the meal itself – as something that opens up the senses and prepares the taste buds. Our sparkling wines can be served as an aperitif in exactly the same way as champagne. But we also focus on creating sparkling wines that are particularly suitable for food at the highest level.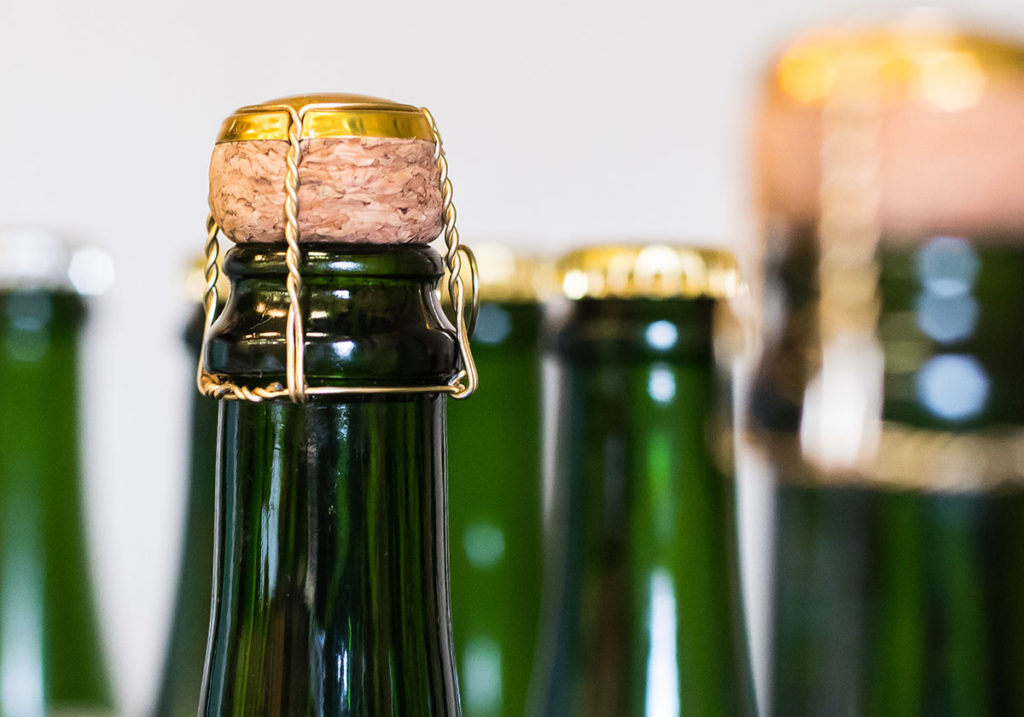 The winery was already brewing a little in 2009, when Mads on a hobby level started making wine from apples from his own garden. A few years later, he established a vineyard to experiment with sparkling grape wines à la champagne.
In 2015, the level had become so high that we decided to increase production. We expand to other types of fruits and berries. The raw materials are processed and fermented in different ways. We smell and taste. We are getting better all the time.
In the meeting between classic and new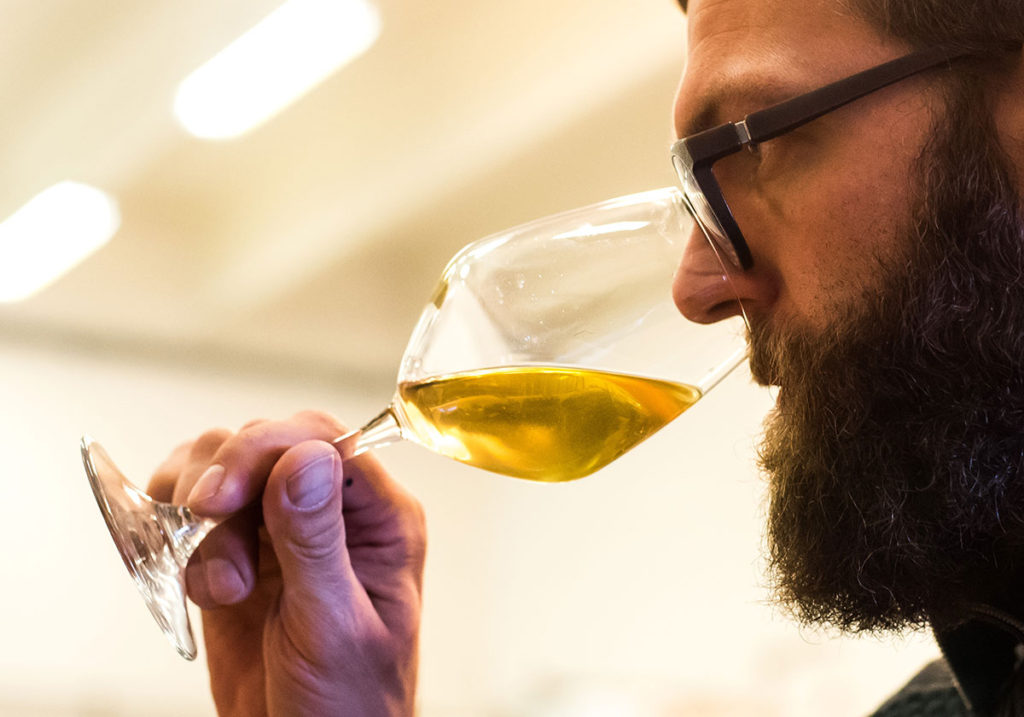 The champagne method has been developed and refined since the beginning of the 18th century. But one thing is method, another is ingredients. At Andersen Winery, we use what makes the most sense. Danish fruits and berries have a perfect acid profile when it comes to sparkling wines. Therefore, of course, we use the apples, gooseberries, blackcurrants and strawberries found right outside our door to make world-class sparkling wines!
By combining the traditional method with the finest Danish-produced raw materials, we create innovative products that combine the best of the best.
The will to surpass ourselves
Both champagne and grape wines have been around for centuries. Side by side with sun-ripened berries, precious experiences have been gained. Experiments have become solid techniques, methods and comme il faut. We are inspired by the world of grapes. We use the methods and techniques, but for us it is not about imitating the art of others. It's about finding our own path.
In our part of the world, we have fantastic ingredients available that can turn into the world's best sparkling wines. The Nordic apples, for example, have a very special acid profile, which gives a fantastic crispness to the wine. On the journey towards new and exciting wines, we will always surprise by combining the best Danish fruits, grapes and berries. It will be our bid for a Nordic counterpart to the French champagne.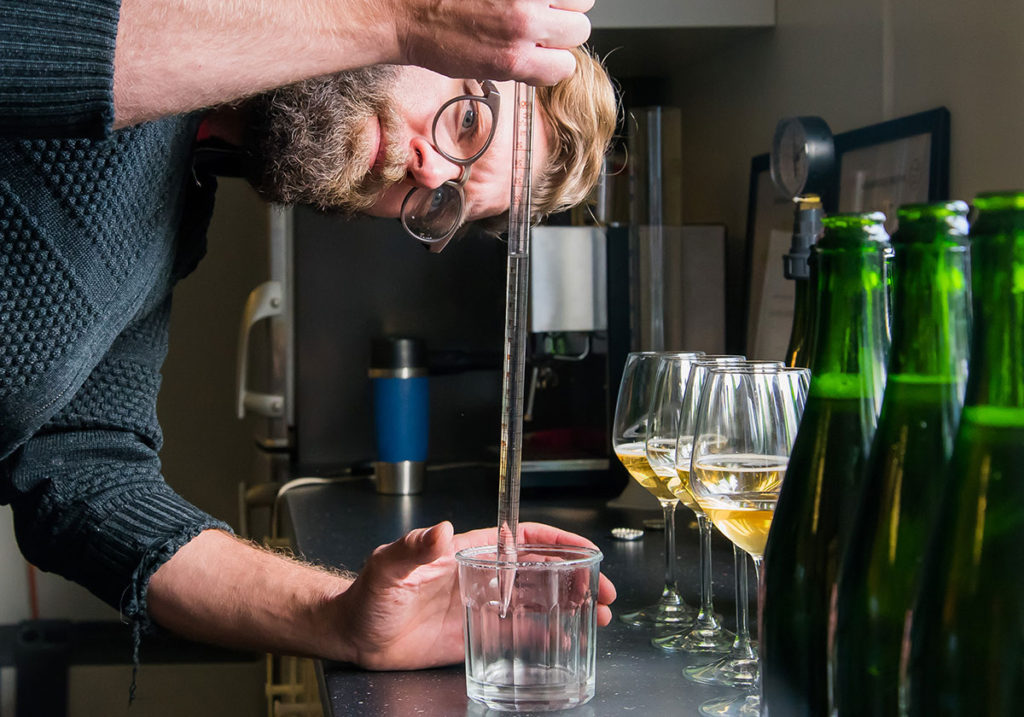 Superior quality does not come by itself. Neither when it comes to champagne from French grapes or sparkling wines of Danish fruits, grapes and berries. It is a demanding craft.
First, we test and assemble the most vinous varieties. Acid, sweetness, aroma and bitter substances must meet in a unified expression. Then the fruit is hand-sorted before we squeeze the must. The bottles are placed in the cellar, after which we turn each and every bottle by hand for 21 days. After disgorging, the dosage itself is added, where the degree of sweetness is determined.